Holiday Gift Guide for Men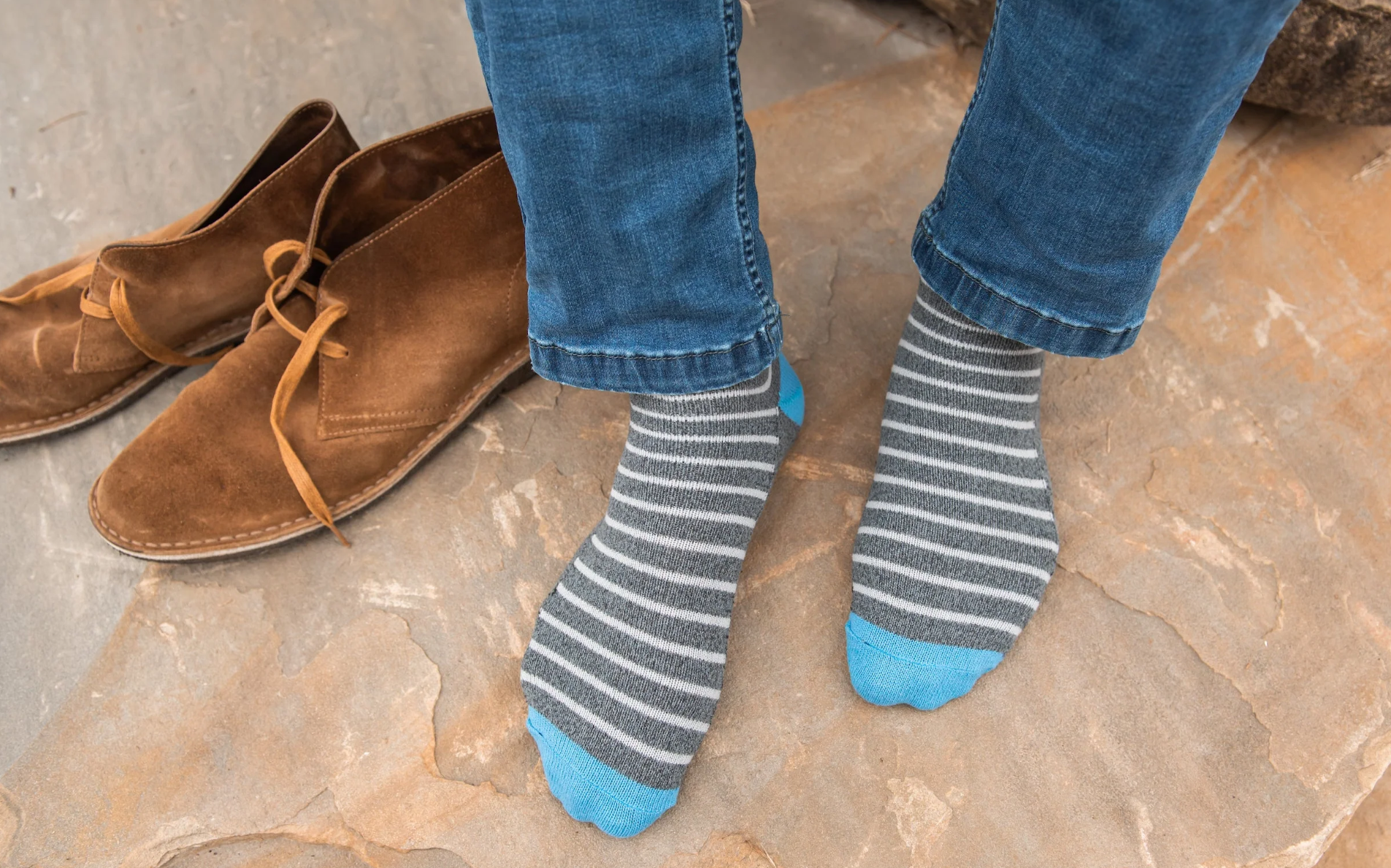 Cozy socks are a classic and thoughtful gift for men, combining comfort with a touch of style, and with 1902 for Him by World's Softest Socks, you can't go wrong! Here's a guide to help you choose the perfect pair:
1. Cozy, Fuzzy Socks
Embrace the winter season with thick, cozy socks. These are perfect for friends and family living in colder climates (that includes cold homes!) to ensure their feet stay warm and toasty during chilly days.
Recommended Pick: 1902 by World's Softest Socks
2. Quirky and Fun Patterns
Add a touch of personality to your loved ones' wardrobe with socks featuring quirky patterns, animals, or characters. Look for designs that match their hobbies or interests.
Recommended Picks: Transit Crew
3. Warm and Stylish
Elevate the sock game with beautifully crafted merino wool socks. The Luxe Collection Crew provides dreamy comfort in a stylish, no show cut. 
Recommended Pick: Luxe Wool Collection
4. Seasonal Boot Socks
Gear up for wearing winter boots by buying a variety of boot socks. World's Softest Weekend Collection has an array of patterns and sizes to fit most preferences.
Recommended Pick: Express Cozy Crew
5. The Classic Sock
You can't go wrong with the classic sock. Our bestselling sock, this collection is what started it all at World's Softest. Our Classic Collection consists of socks that are slightly thicker than your standard tennis shoe sock, perfect for winter comfort day-to-day.
Recommended Pick: Classic Collection
Remember to consider the preferences and interests of your family and friends while choosing the perfect pair of socks. Whether they prefer cozy nights in, weekend adventures, or quirky fashion statements, there's a pair of socks out there to suit everyone's taste.