Meet the Fourth Generation of Women Running This Company.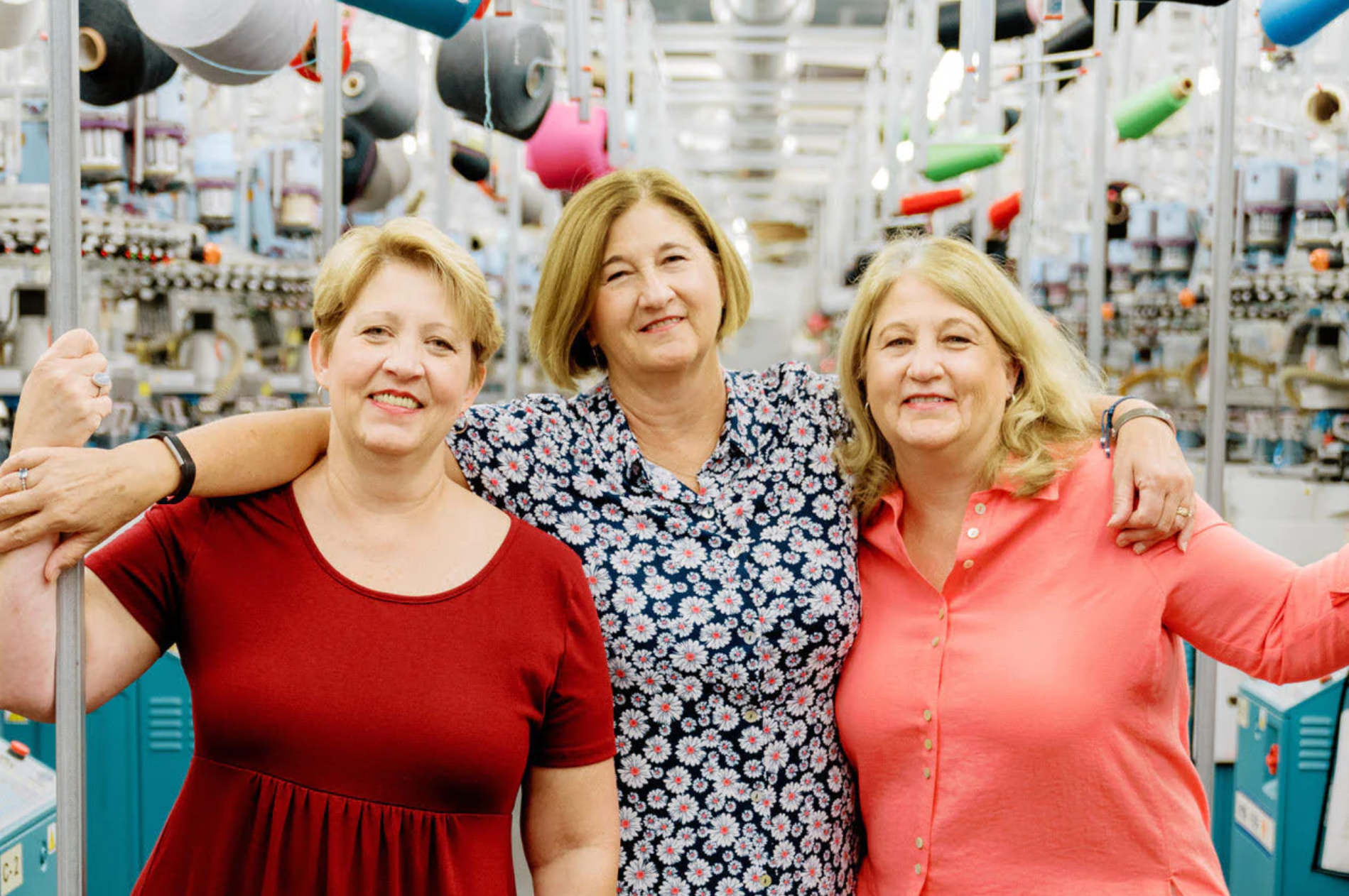 Crescent Sock Company was founded in Niota, TN in 1902 by James L. Burn and continues to operate today under the leadership of his fourth generation family members.

Today, Crescent Sock Co. is owned and operated by the women of the Burn legacy. The sister trio is: Cathy, our CEO, Sandra, our COO, and Pat, who is on the board and supports her sisters in the growth of the company. They have all been responsible for the continuing success of Crescent Sock Co.

Crescent Sock Co. has grown to be a wild success for the Burn family and for Niota, TN. This is the oldest continuously operating mill in the country! World's Softest Socks is proud to be part of several brands owned by Crescent Sock Co. alongside Omni-Wool, Power Cushioned, and Hiwassee Trading Co.

The fourth generation of Burn women are determined to continue the vision of the family by providing jobs to the local community, continuing the ongoing fight for women's rights, and supporting our employees and their families.

We have over a century of experience and commitment to our community, and we hope you can feel the passion for quality behind every sock.