Classics vs Sensitive: So What's the Difference?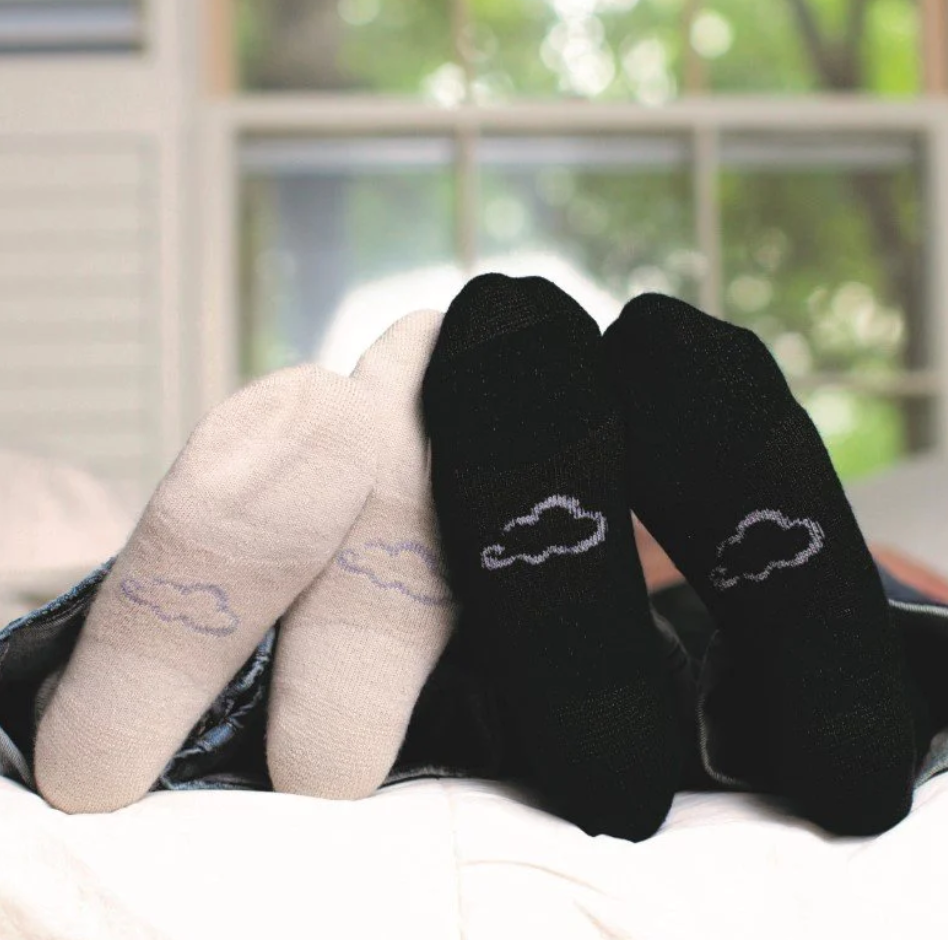 Our classic collection has been with us since day one, and y'all have loved it since day one! As we have grown, our socks have grown with us, and we have been able to provide a fit and a style to everyone's liking. Our classic sock is made from a blend of ultra-soft acrylic and nylon with a touch of polyester and spandex. This allows you to enjoy the softness of the sock and ensure that it stays in place all day. This snug-fitting sock is designed to fit comfortably yet firmly so that you don't have to constantly adjust a crumpled sock in your shoes or pull your socks up! 
The sensitive collection came as we developed new styles and fits for lifestyle preferences. These socks are designed a little differently. You still enjoy the ultra soft blend of materials but with a sock that comes in three comfortable fits. 
Our sensitive wide fit is designed to fit a little looser and move with your feet and legs if you experience swelling or discomfort with a snug sock. This sock will fit loose to prevent indentions, impressions, and pain in the leg at the top of the sock. 
The sensitive comfort fit will be a bit more snug on the leg, but it is still designed to fit less tightly than an average sock. We know that not everyone likes a snug-fitting sock. If that is you, this sock is worth a try!
Finally, the sensitive support fit. Tired, swollen feet can ruin your day! Our sensitive support fit comes up above the knee and is constructed with a tighter fit made to increase the blood flow throughout your leg and foot! This is great for long travel days or when you need to stand on your feet all day. 
We love our classics, but we love our customers more, and we want to provide a good fit for everyone. Please contact us if you have any questions about which sock is right for you!